---
OCEAN WRESTLER COWBOY BRUISE

To grow queer is to break off, unmoor, unlearn, re-learn, self-teach, self-know, self-grow and then self sow.... Will Ballantyne-Reid opens an exhibition that looks at his own self-education.
17 MAY 2019

Will Ballentyne-Reid
---
RESIST SCIENCE FICTION

Dasha Loyko questions all versions of certainty and so-called 'truth' via the literary trope of the unreliable narrator. Visitors to this exhibition will get to see a staged interview, a fake museum display and a chanting wormhole.

SEP - OCT 2019

Dasha Loyko

---
VIEWING ROOM

Two rooms on the upper floors of our Covent Garden space, with works repurposed to suit a site specific environment



AUGUST - OCTOBER 2019

Paul Abbott, Solita Allen, AVD, Johanna Flato, Bex Massey, Valerie Savchits

Curated by Bob Bicknell-Knight


---
DOMAIN ALPHA
Domain Alpha features a combination of web-based works and installations exploring persistent echoes of imperialism (particularly American) ingrained in contemporary notions of digital frontiers free for the taking.
JULY - AUGUST 2019

Johanna Flato
---
MAY - JULY 2019

Avery Noyes
---
PERFICTION

Perfiction serves as a portrait of human, queer, contemporary experience in all its raw complexities: one which serves as a call for resistance to the greed embodied by contemporary capitalism.
DECEMBER 2018 - FEBRUARY 2019

Roxman Gatt
---
RUMINATIONS OF THE MIDNIGHT STROLL

I too often forget which of my experiences are from dreams and which are from reality... Ruminations brings together works by international artists who explore the dynamics of desire and the imaginary through a variety of mediums and supports.
APRIL - AUGUST 2018
Miro Arva, Alyssa Davis, Nandi Loaf, Olga Polunin, Dominic Rabier and Ivy and Her Son
---
NOVEMBER - DECEMBER 2017
Joe Cool, Thomas Hamen, Aycesu Duran, Lara Joy Evans and Valentin Rillet
---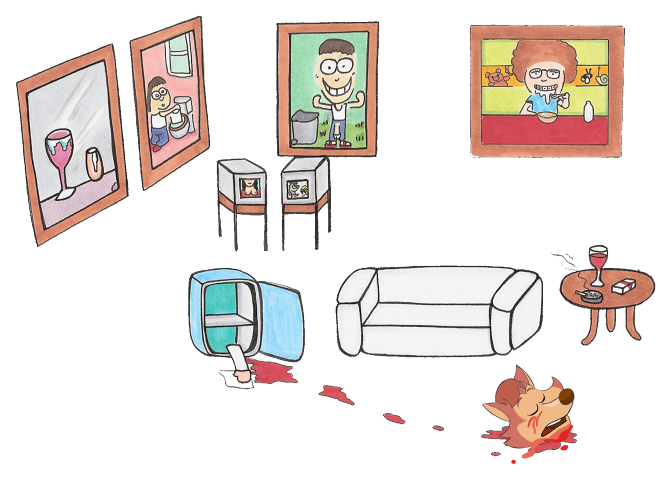 HOTEL 419

Hotel 419 depicts a journey inspired by the complex issues surrounding the definition of success.An array of student and well-established artists gathered to compliment a hotel room, the whole functioning as a single piece, forming a dialogue between generations.
DECEMBER 2016 - JANUARY 2017
David Blandy, Marie-Aimee Fattouche, Ed Fornieles, Madeleine Pledge and Lauren Williamson
---