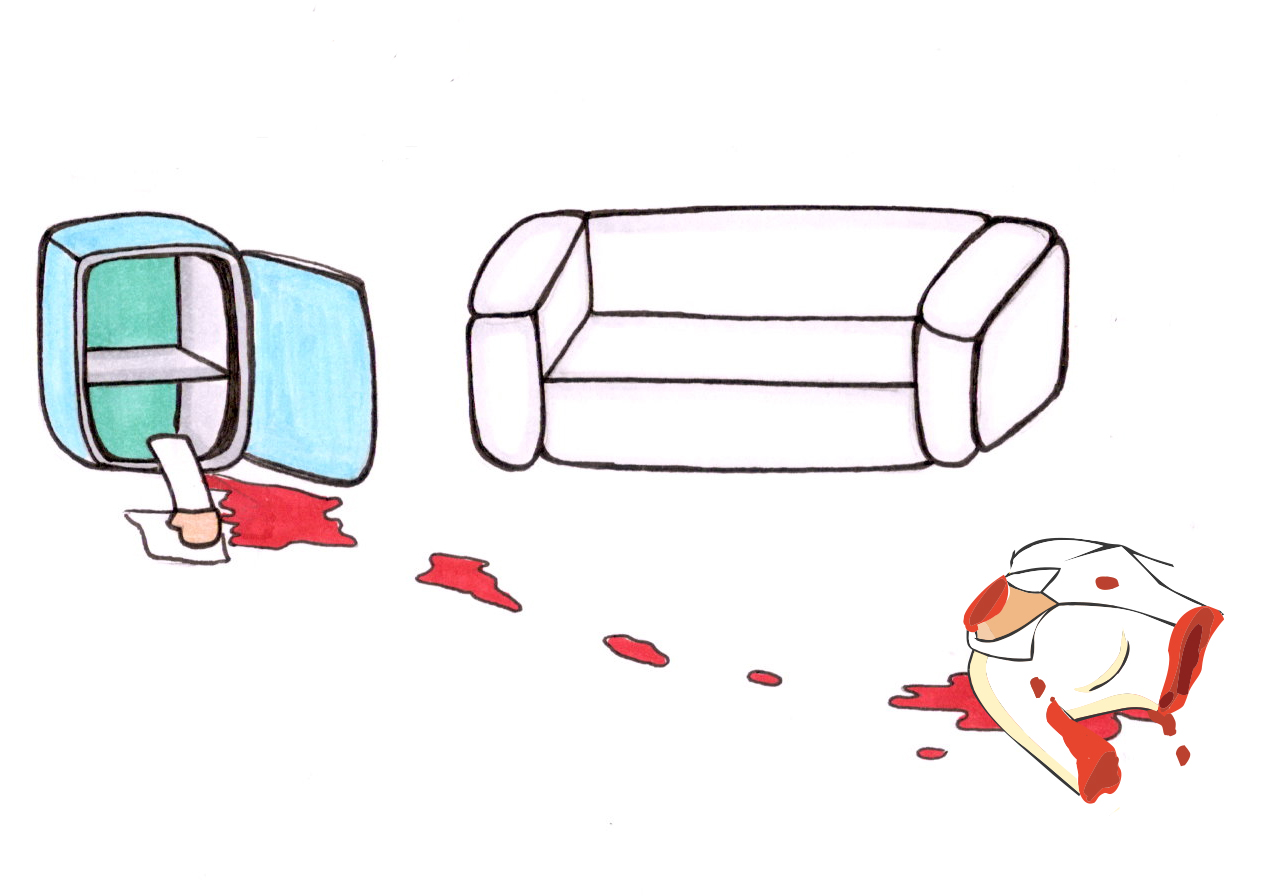 Hotel 419
20 Dec 2016 - 7 Jan 2017
The exhibition included an array of student and well-established artists gathered to compliment a hotel room, the whole functioning as a single piece. Photography, painting, cartoons, and sculpture were displayed in the installation, depicting a clean but suspect hotel room where a murder may have taken place. A video game was hidden within the room. Once activated, it enabled the viewer to interact with the installation and dig deeper into the clues. The concept behind this was to question the idea of success and moreover, to channel the artists' past and present, revealing their vulnerabilities.

Hotel 419 depicts a journey inspired by the complex issues surrounding the definition of success, by juxtaposing three layers within the space to represent the socially perceived levels of personal achievement. The first room stands as a representation of poverty, through the depiction of an old video rental store. The middle passage features images by two photographers involved in contrasting practices, one in editorial and the other in
street photography. The final room, Hotel 419, explores a thematic collaboration between established and emerging artists. This took stage as a murder scene, paired with a video game titled 'Erotic Evening'. The purpose of the game was to enable the viewer to revisit
the show and explore new forms that took place throughout. Clues were hidden within the works, in an evolving environment that would often form new routes to finding the answer.

The exhibition featured both early career and established artists, the latter concealed from the press to surprise the viewer. This concept ties into space's practice of cross-cultural configuration, forming a dialogue between generations.

Featuring works by Amanda Ali, Miro Arva, David Blandy, Lauren Williamson, Madeleine Pledge, Marie-Aimee Fattouche and Ed Fornieles.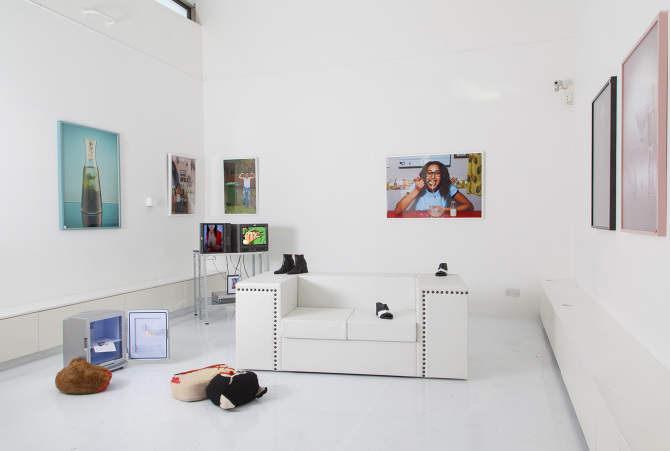 Hotel Room 419
Installation View



Ed Fornieles, Ballad of Big Nothing, 2015
It's My Life, 2015

Ed Fornieles
Hayley Fornieles - Missing Poster from Erotic Evening, 2016
Unrealised Girl x Modern Family featuring Jonny Tanna, 2014 - 2016
Plush Toys with Fridge installation & image printed on silk paper




Amanda Ali and Ivy & Her Sons
Mystery Clues 1 & 2 aka Sun, Sea and Sand, 2004
Forged passport and driver's license



Amanda Ali
Liquid Television, 2016
Resin on CRT, Still image projected from Digital Video Tape (3 hour loop) accompanied by various videos on right screen
Peter Geronimo Rent Boy, 2011 - 2016
2 x Digital C-Type Prints 79cm x 53cm

Saturday Morning Cartoons and Erotic Evening, 2016
Cartoons on High Definition video, plus playable sample of Erotic Evening Video game


Andrew Smith, Ed Fornieles and William Trail
Erotic Evening, Ep, 2016
Video game installed on vintage PC, displayed on computer desk. Cd-Rom with customised cover and soundtrack




Ed Fornieles
ft Amanda Ali & Jon Arbuckle
Saturday Morning Cartoons, 2006 – 2016
Animated video pieces on a High Definition video tape





David Blandy
Duals and Dualities: Battle Of The Soul, 2011
Video game on CD-Rom, with customised printed packaging paper by the artist.
Installation view of custom Naomi Arcade Cabinet, courtesy of artist.



Jeunghae Yim
The Broom of the Royal Court, 2015 (4 Jan 2017 New Subtitles)
Still image from video work
5'29

Press links
London Go
Interview with Amanda Ali and Jonny Tanna on London Live

RGSP Magazine
On Location Interview with Amanda Ali, Miro Arva and Jonny Tanna at Hotel 419

Stolen Souls
Street Photography Interview with curator Jonny Tanna