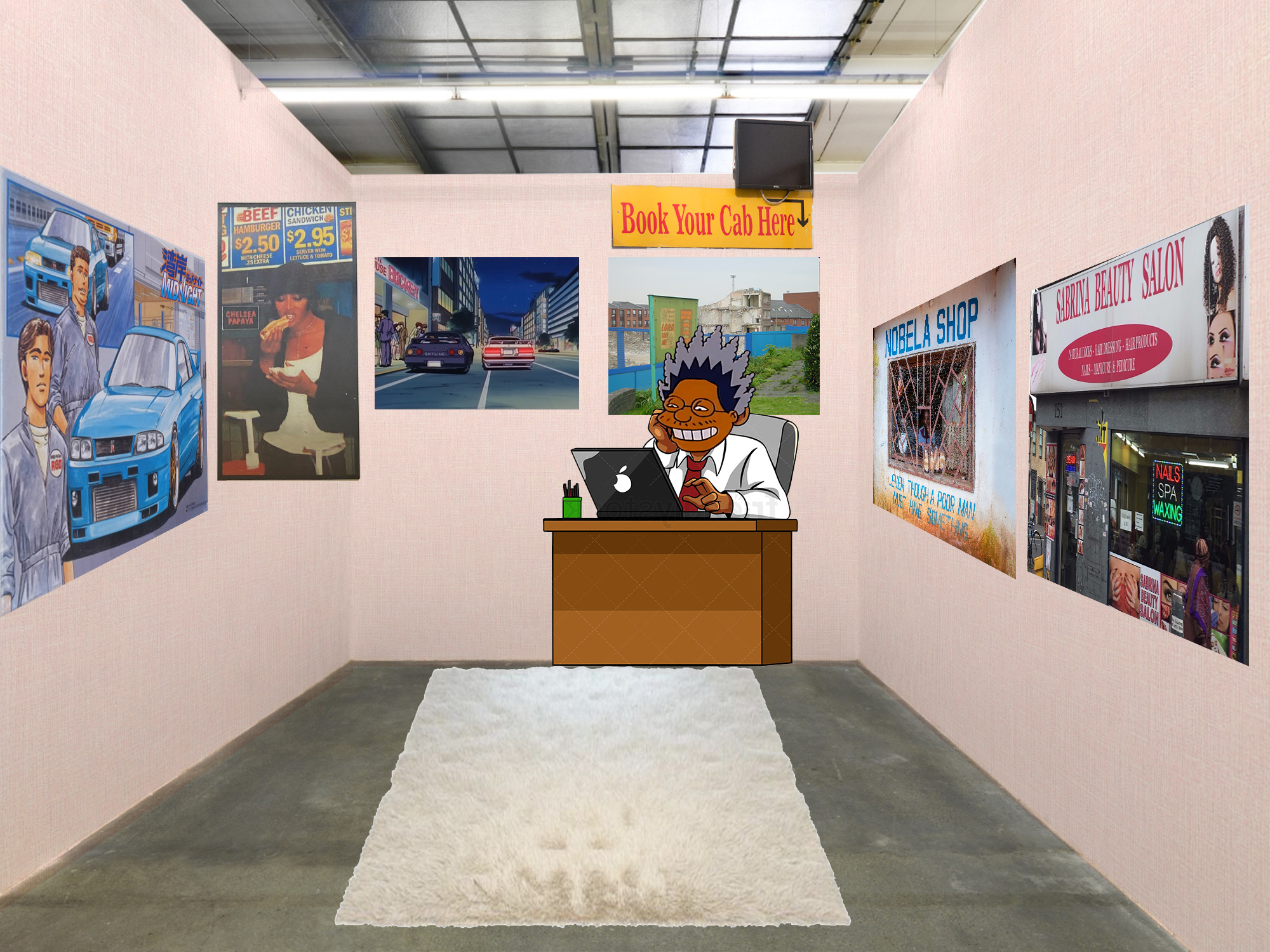 How It All Went Wrong in Basel/420
VERNISSAGE
14 APRIL 6–10pm

COLOR CLUB *
4146 N. ELSTON AVE.
CHICAGO, IL

ADDITIONAL VISITING HOURS
15 APR, 11 am – 7 pm
16 APR, 11 am – 6 pm
18 – 21 APR, 1 – 6 pm
22 – 23 APR, 11 – 6 pm

OR by APPOINTMENT / contact.juliuscaesar@gmail.com

How it all went wrong in Basel is a tale of ups and downs, a redux of a booth we attempted to put together at Liste Basel, an art fair in Switzerland. Full of optimism, we had arrived in Basel a week ahead of the fair, hoping to source the necessary materials to create a stunning booth. But despite our best efforts, we came up short. We couldn't find the right carpet, wallpaper, or even a door for our booth. In the end, all we had were six paintings, a cab sign, and a lonely television, leaving our space looking bare bones and incomplete.

However, we didn't let this setback dampen our spirits. We quickly adapted and made the most of the situation. We decided to throw a cookout at the fair, creating a lively atmosphere and inviting local people of color to join us for free, thanks to the fair's cooperation. This not only brought some much-needed energy to our booth but also provided an opportunity for our artists to connect with an international audience outside of our usual London-based audience, which is limited due to our ungentrified area and lack of diversity.

With the help of Meitao Qu, we were able to bring our work to Chicago, but not without making some adjustments. We added sculptural elements and scaled down the works to fit the new space, while still staying true to our original vision. We're excited to showcase our art in a new setting and celebrate 4/20 while we're out there, adding an element of fun and festivity to the experience.

Despite the challenges we faced in Basel, we've learned valuable lessons about the unpredictable nature of art fairs and the importance of adaptability in the face of setbacks. We're grateful for the opportunity to showcase our work to a wider audience and continue to push boundaries in the art world, even when things don't go as planned.

Andre attempted to establish a phony cab office using a Fiat car he purchased prior to his involvement in a telemarketing scheme in Acton. The booth resembled a legitimate cab office, but he only had one car with a flat tire and no brakes. He only accepted calls that required driving in a straight line and stopping at a tree to avoid further damage. This led to numerous customer complaints and ultimately, his arrest.

In 1989, Andre Morgan found himself in need of employment due to pressure from the tax office. His friend Service, who was known for his bean-shaped head and creative use of cellophane, suggested a high-paying job at 'Game of Phones' in Cracton where Andre could simply chat on the phone. Andre joined the call center without fully understanding the nature of the work. The telemarketing scandal that followed at Room 408 in Good Weather resulted in Andre's involvement and subsequent repercussions.





Insight into the Operation
CCTV of Cab Office on the top Monitor
Don King's only in America playing at the back



Insight into the Operation
CCTV of Cab Office on the top Monitor
Don King's only in America playing at the back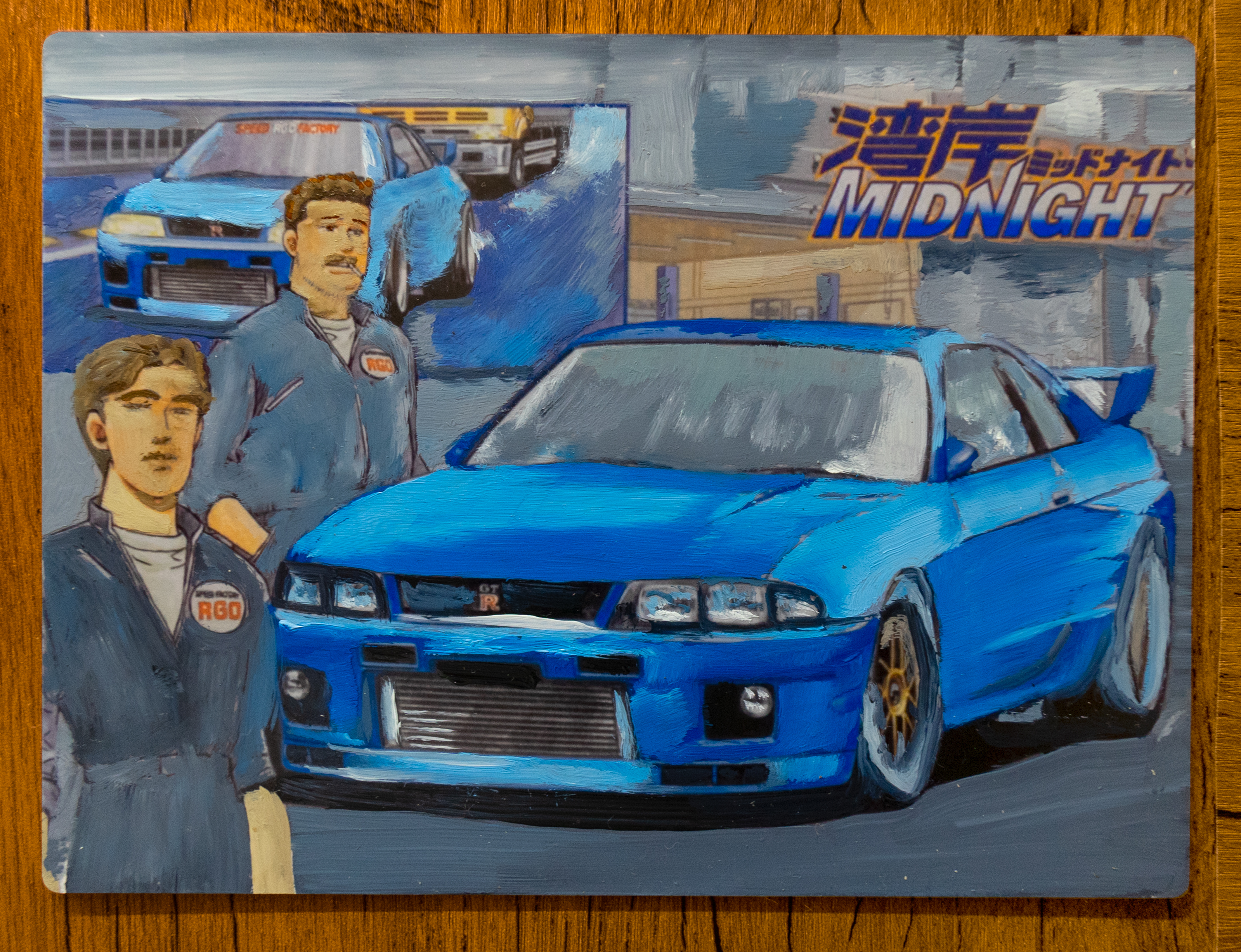 Andre Morgan
Wangan Midnight on a Skyline GT-R
Oil and pro markers on aluminium plate
5 x 7 inches



Andre Morgan
Naomi Campbell - Chelsea Papaya
Oil and acrylic on aluminium plate
5 x 7 inches



Furniture and door by Meitao Qu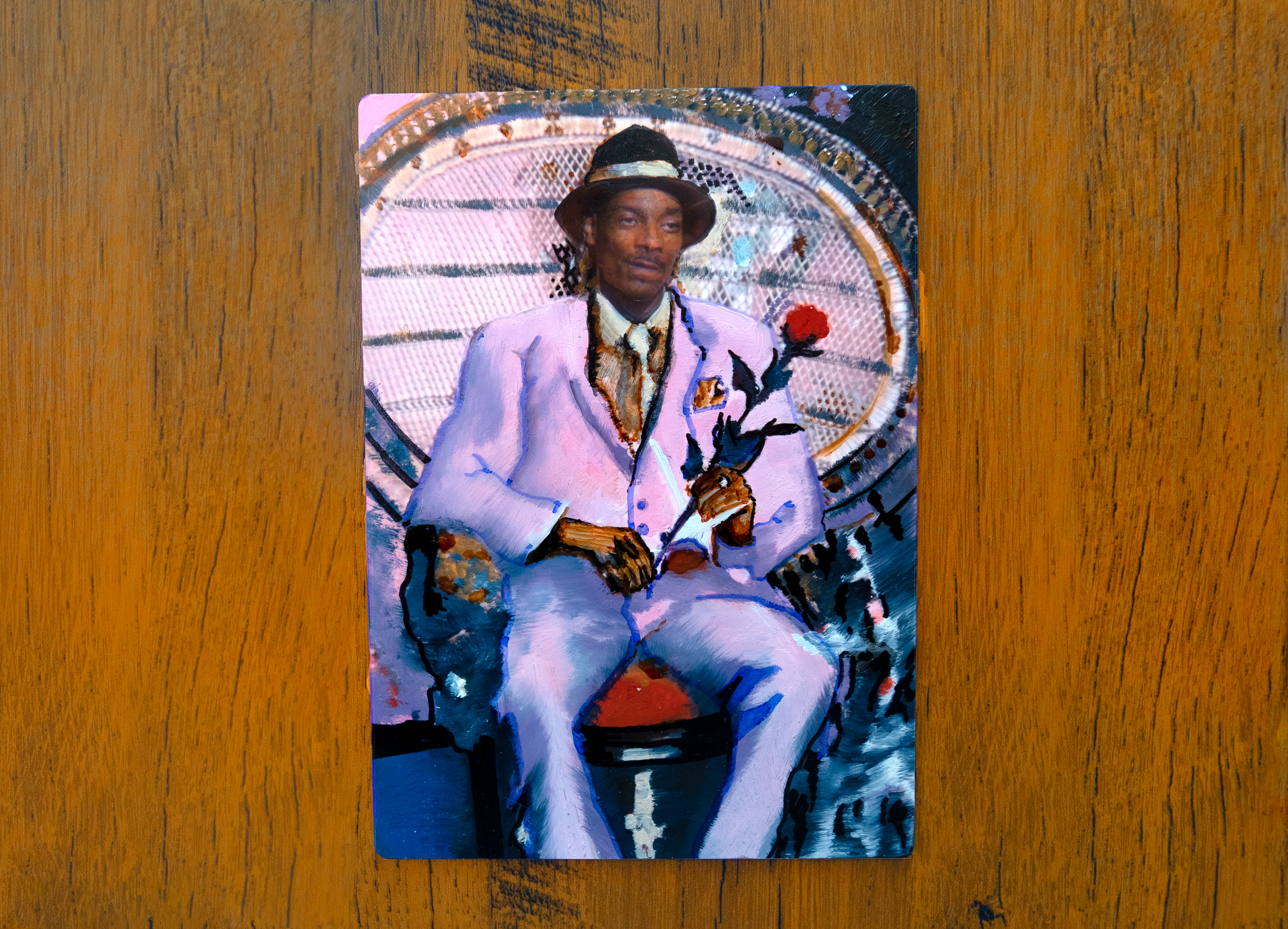 Andre Morgan
'Now or Later gators yeah I got 31 flavors'
This will have a small cloth on it and revealed on 4/20
Oil and acrylic on aluminium plate
5 x 7 inches



'Hai I'm Velvet Jones'
Oil and acrylic on aluminium plate
5 x 7 inches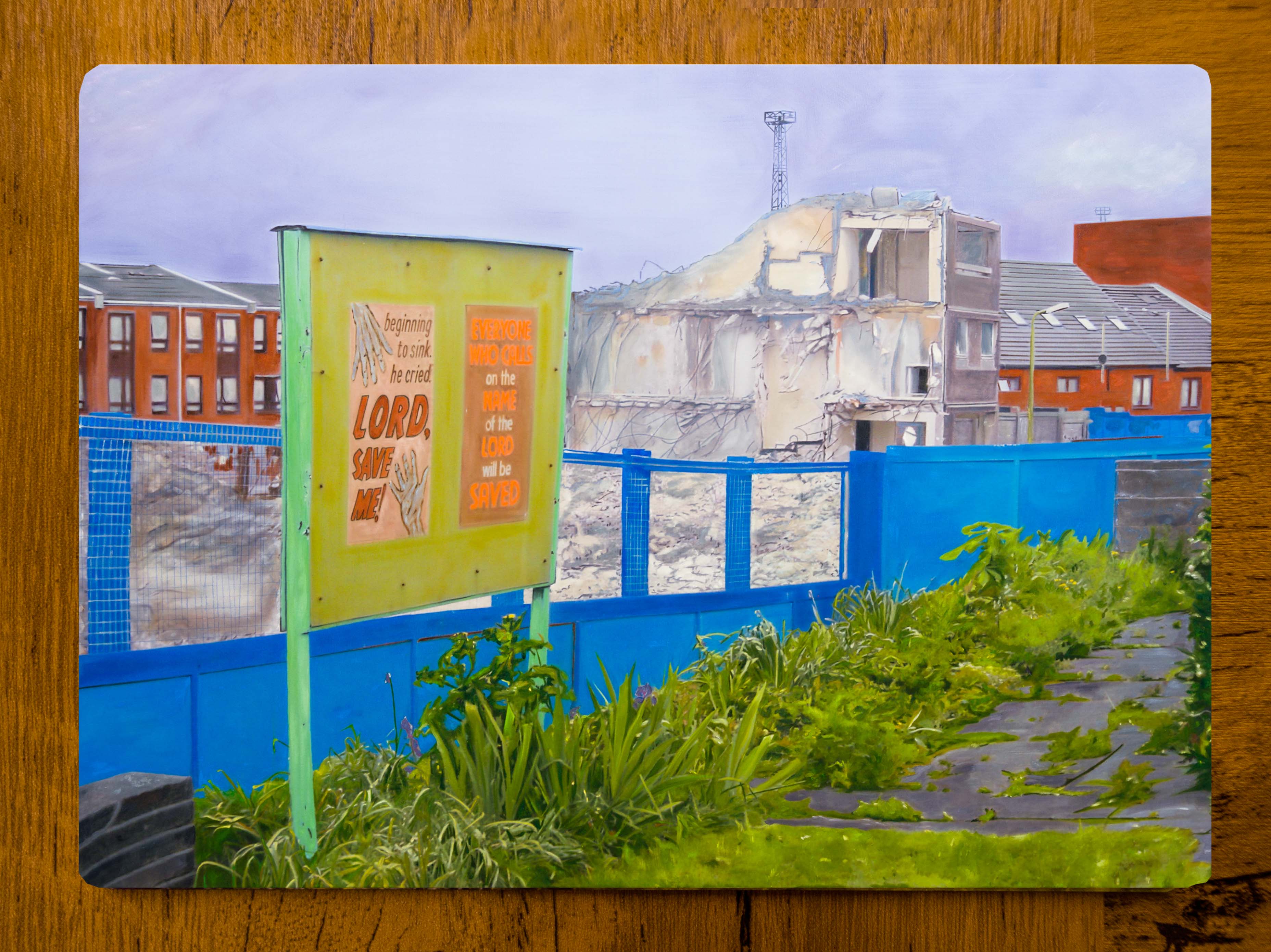 Andre Morgan
Struggle for Stonebridge
Print on aluminium plate
5 x 7 inches




Meitao Qu
Wangan Midnight Drifting in Croydon, 2023
Resin cast 3D printed Nissan Skyline R32 with plastic business cards and high rise blocks
18.5 x 8.5 x 6cm