House Of Togetherness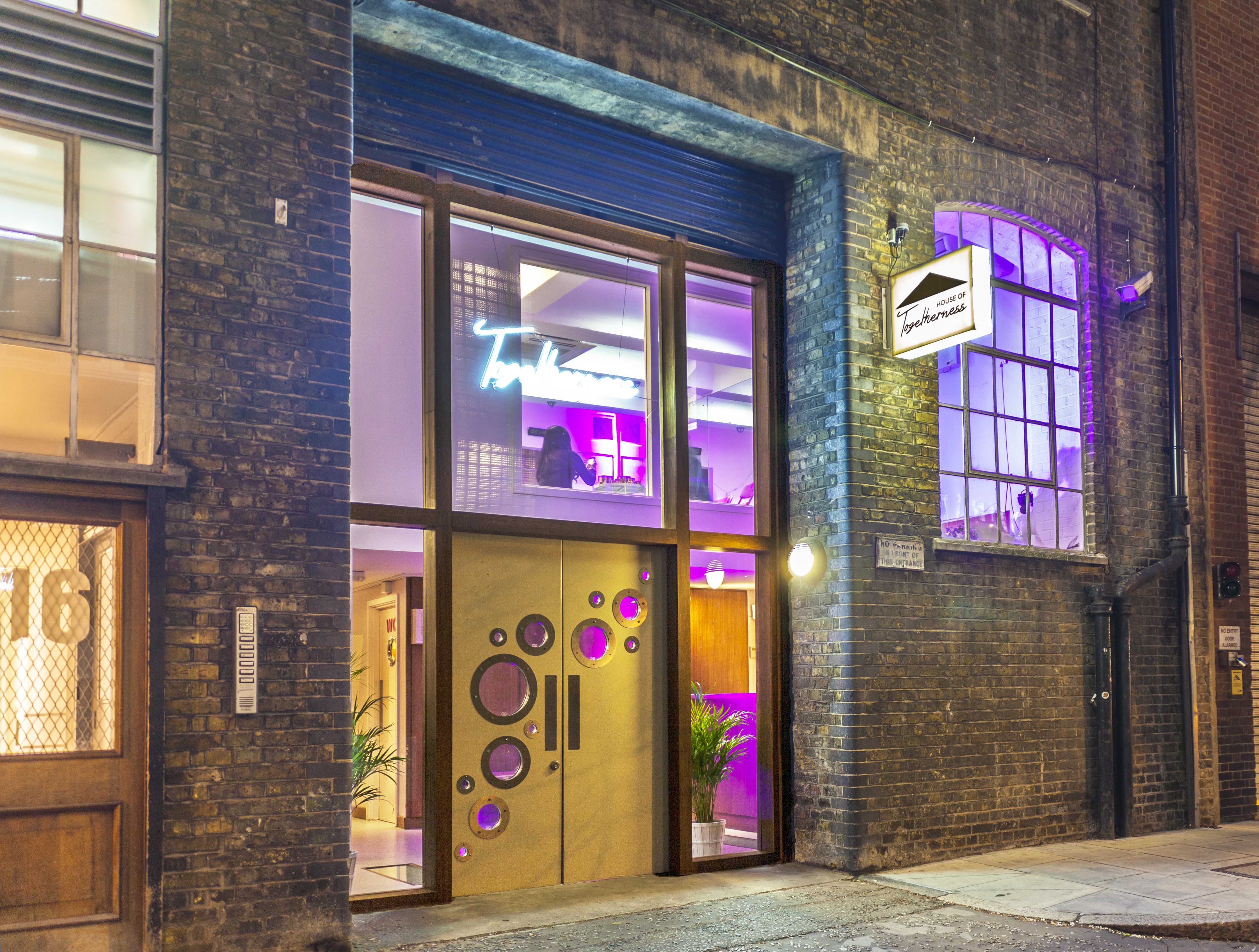 Private View: Saturday, 7th March, 6–9 PM

House Of Togetherness (back entrance of Harlesden High Street, Shorts Gardens)
14-16 Betterton Street
London
WC2H 9BU

House of Togetherness brings together four emerging artists who utilise painting or sculpture to play with reality and reshape objects and subject matter.

Presented in a former health club in Covent Garden, central London., the works are mischievously woven into the spa-like setting, brought together collaboratively by the four artists who achieve a single purposed narrative of unity under this troubling climate.

Emmanuel Awuni (b. 1993) is a multi-disciplined artist. He finished his undergrad at goldsmiths university and is currently studying at the Royal academy schools. His work is concerned with the re-imaging of the architectural structures that construct our sense of hierarchy, space and time. Emmanuel is predominantly inspired by hip hop culture and attempts to use its structure as a blueprint to penetrate, invert, deconstruct and reconfigure the condition of making.

Sally Kindleberg (b. 1987) is a Swedish born, and London based artist. Kindberg's paintings are predominantly figurative and accentuate shapes and display a disproportionate reality, playing for prenotion attached to subject matter. With these disproportions, she points at the disparities in our current contemporary society and creates a humorous approach to address other social issues. Recent exhibitions include A High Hang, Eccleston Project Space, and The World Without Us, APT Gallery, both in London.

Pascal Sender (b. 1988, Locarno, Switzerland) lives and works in London, and started his career studying painting under Peter Doigin the Düsseldorf Kunstakademie. Sender is currently finishing his MA at the Royal Academy School and focuses on new media and mixed media art. In some of his recent works, he experiments with new time-based media formats such as interactive face-filters and live-stream platforms. His works have been exhibited at Mur Brut Kunstgalle Dusseldorf, Ampersand Galerie, Galerie Walbroel, NEXTEX in St. Gallen Switzerland.

Maximilian Siegenbruk (b.1990, Leipzig, Germany) lives and works in Düsseldorf where he studied at the Kunstakademie. Siegelbruk predominantly works with acrylic, airbrush oil/pastel and charcoal, creating beautiful representations of humans and nature. He uses repetition and patterns to explore the relationship between abstraction and perception. His work is currently included in the group exhibition 'In Order of Appearance' at the K21 Museum in Dusseldorf, Germany. Siegelburk's work has also been exhibited at the Kunstpalast, Dusseldorf and Kuenstlerforum, Bonn.